We're a woman-owned business with big goals.
Skin cancer is the most common and most preventable form of cancer and it is still on the rise.
Our mission is to end skin cancer and give those who have had it removed a better option for UV protection.
All skin is beautiful and we're here to keep your skin the healthiest it can be - and look good doing it!
WE WILL NEVER BE SUNSCREEN
SUNSCREEN WILL NEVER BE US
We love sunscreen but every hero has its limits. No sunscreen is waterproof, and zinc sticks are messy and dry out the skin.
Sun Patch is the only waterproof facial sunblock.
Sun Patches act as a second skin, won't rub off, promote hydration, and completely block the sun.
Waterproof
Reusable
No Tox
Vegan + Cruelty-free
No Chemicals
No Mess
Locks in Moisture
Sunscreen
Zinc Sticks + Clay
UPF Fabric Tape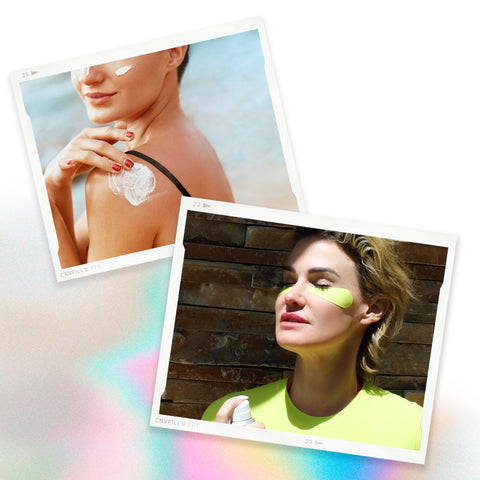 EXPERIENCE SUN PROTECTION LIKE NEVER BEFORE
OUR STORY
Zinc sticks were too messy for my daughter's easily burned cheeks, my dad was tired of reapplying sunscreen all day to his nose that was sensitive from skin cancer removal, and I wanted something waterproof that would cover my melasma an entire day of wakeboarding.
3 years and countless prototypes later, Sun Patch was born.
- Gena (@GenaLikeJenna)