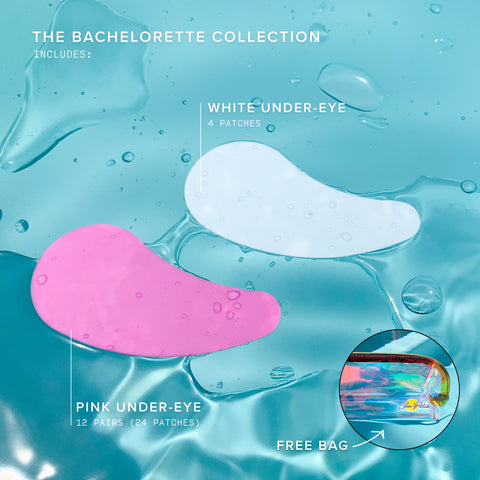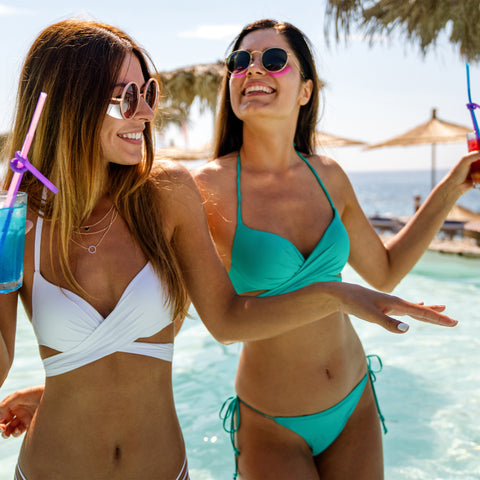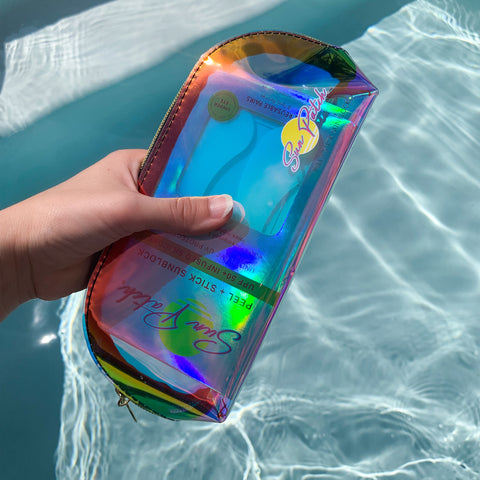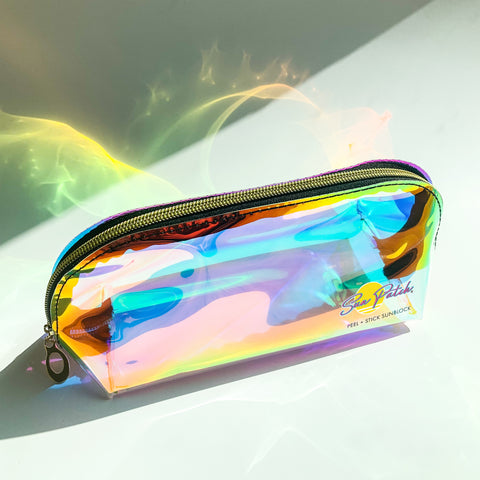 Sun Patch
Bachelorette Pack
Show more
Includes White Under-Eye (X1), Pink Under-Eye (x3), and FREE Holographic Bag
Cheers to the bachelorette! We know you'll be turning heads - so make sure to keep the delicate skin under your eyes protected before the big day.

You get our bestselling white under-eye for the bride (4 pairs), and pink under-eye (12 pairs) for the rest of the squad.

Plus you save $35.00 and get a FREE holographic bag - love is in the air.
100% Silicone
Favored by plastic surgeons and burn units for it's ability to act as a second epidermal layer and protect the skin, we infused our high-quality silicone with zinc-oxide for the ultimate UV protection.

Blocks and impressive 99.8% of UVA/UVB rays
Designed for sensitive skin and latex-free

No animals were used or tested on
Rinse with warm water and let air-dry to reactivate adhesive gel.
Clean, Dry Skin
Peel + Stick
Sunscreen + Go!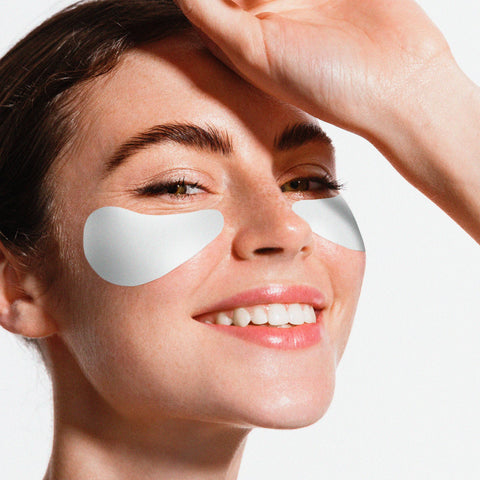 FAQ
Common questions. Honest Answers.
Sun Patches were designed for everyone at any age! With skin cancer and sun-sensitivity on the rise, we needed more options.Think of us as targeted UV protection for areas that need it most!
I have very sensitive skin
Yes! The adhesive that gives our patches their stick is made with 100% biocompatible silicone gel that is hypoallergenic and latex-free! It locks in moisture and actually prevents water-loss from the skin!
How is this better
Than using sunscreen alone?
Sun Patches are waterproof and only need one application for 50+ UV protection all day. We're reusable, and won't rub off so you can enjoy the sun and not worry about areas prone to sun burn, sun sensitivity, or skin cancer.